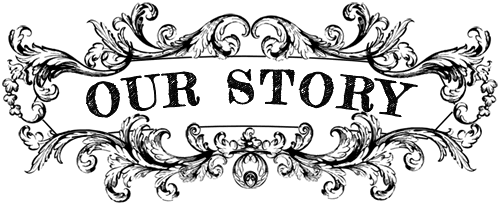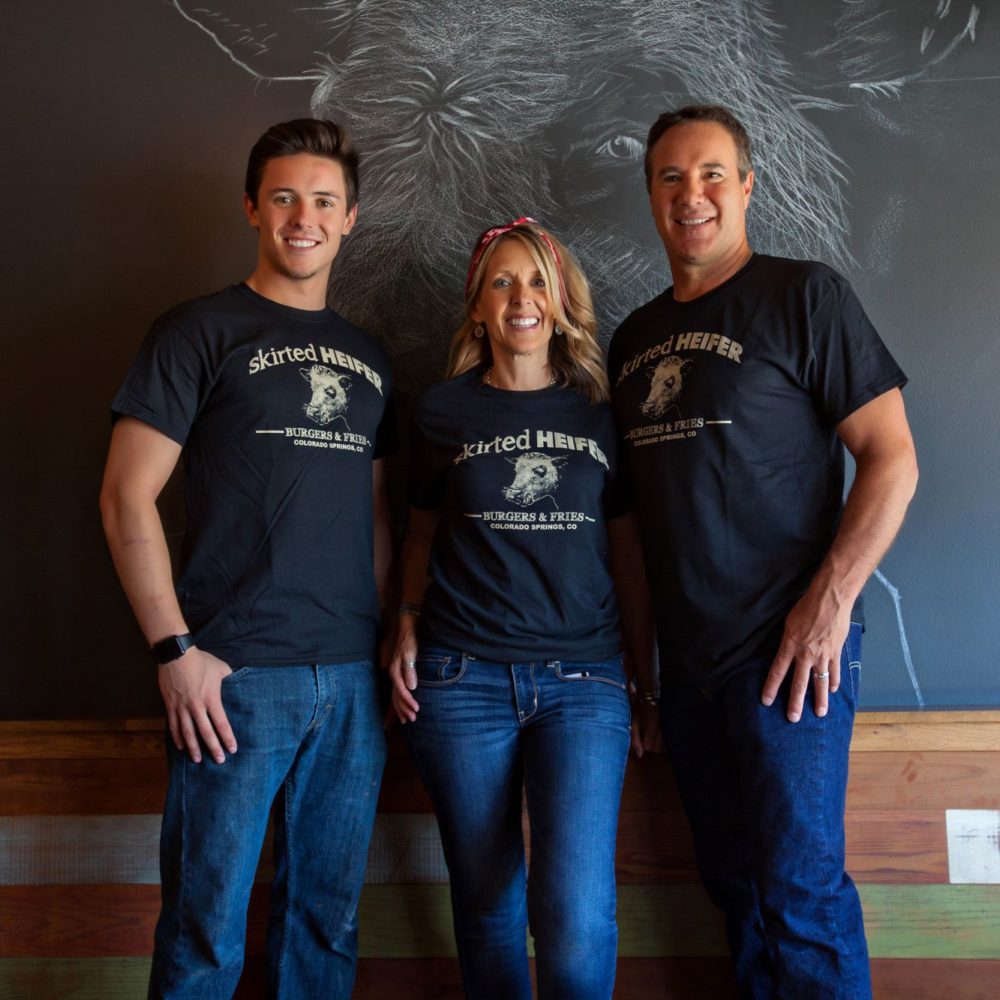 It started with a light conversation between Kevin and Suzette Megyeri about what kind of business would fit well in their family's commercial building in Downtown Colorado Springs. The couple, who already has a well established Italian restaurant called Bambino's, wanted to try their hand at a new concept. The small talk birthed the idea of a burger joint. When making burgers at home, they would melt a mound of cheddar cheese around the beef and grill it until it resembled a "skirt". And thus, the signature "Skirted Heifer" burger was born.
Fast forward to 2019, and the Skirted Heifer has won "Best Burger" six years running from the Colorado Springs Independent and the Colorado Springs Gazette. The deliciousness has also been featured on Food Network's Diners, Drive-Ins and Dives. Their commitment to quality ingredients, as well as their commitment to the environment is what sets them apart. From grass-finished beef and house-made condiments, to their eco-friendly practices, every detail has been considered with great care. Continuing their family tradition of excellence, the Megyeri's eldest son, Kevin opened a second location in 2019 on the north side of town. Serving up the same great burgers, the Dublin location features homemade Ice Cream Cookie Sandwiches and Colorado Crafted beer.
Check Out the Rest of the Menu →
These Burgers are Kind of a Big Deal
Awards & Achievements
The Megyeris' formula for the most delicious burger gained recognition nationwide when they received a visit from Food Network's Guy Fieri. As seen on episode 3 of season 24 of Diners Drive-ins and Dives, the Megyeris took Guy to flavortown by way of The Hangover burger. Suzette and son, Kevin were later invited by Guy to participate in Guy's Grocery Games(S19, E14&16) where they took second place and walked away with $10k in winnings. Back home in Colorado Springs, though, their burgers are second to none for six years running. The Skirted Heifer has won "Best Burger" by the local publications, the Independent and the Gazette, every year since opening their doors. Click the links below to learn more.
Healthy & Homemade

We have Belgian and Sweet Potato Fries. Both freshly cut potatoes seasoned with our secret spice blend. We also have homemade Frozen Custard which is hard to find in this region. With our commitment to all things as healthy and homemade as possible our perfect choice for beverage was Boylan's Hand Crafted Natural soda! We hope you enjoy the extra effort!
Check Out the Menu →

Our Commitment to Sustainability
Our take-out boxes are made from 100% recycled paper (minimum of 35% post consumer content)
Our napkins are made from 100% recycled material. – "Save the environment, one napkin at a time"
We use Greenware Cups and Lids for our drinks and frozen custard. These cups are made entirely from plants-not petroleum. Made from Ingeo bio-polymer, a PLA resin derived from plants. These cups are compostable meaning they break down without leaving toxic residues that other non-compostable plastics leave.
We separate our trash because they recycle in different ways and it is our responsibility to ensure that we maintain our commitment to our restaurants sustainability.
We recycle our frying oil for bio-diesel fuel to help fuel a low carbon future.
Our tables, bench and counter is made from trees that were in the Waldo and Black Forest fire.
Our flooring is made from Bamboo. Bamboo grows in 6 years compared to wood from trees that take 30-40 years to grow.
Our Equipment is all Energy Star efficient.